Austin Limo and Car Service
---
Lux Limo is a Limousine Service and Car Service in Austin Texas. We Started in Austin in 2012 and have acquired Austin Classic Limo which began in 2010. We have grown into one of the best transportation providers in Austin with everything from party buses and limo service, to charter bus services and airport trips.
Our Limo Service is 1st in class by ensuring our chauffeurs are PAX certified and our entire staff embark on a lifetime customer service training program specific to our industry. Customer satisfaction is key and we will not stop until we are confident our customers are saying "Wow". From the first Quote to the final Good-bye and everything in-between, our customers' satisfaction is top of mind.  We strive to have the best fleet of limos at a competitive rate.
  If you are looking for a limo service in Austin or surrounding areas that is reliable, on time, clean, professional you found it. From the first call you will see why Lux Limo is different, spoiler alert – it's our friendly, knowledgeable customer service team. In other words, if you're ready to experience the best limo service Austin has to offer, we are ready to serve you right now.
WHAT CLIENTS SAY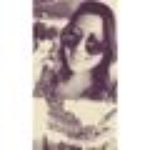 Alyssa T.
My family used their services to drive us around and it was totally worth it. Very easy and convenient. We went to a a couple different places to eat and drink. Lucas was an awesome driver, very attentive. There was 8 adults who fit comfortably. Highly recommend using their services!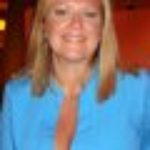 Pamela F.
Used the limo service to drive 5 women to the 290 vineyards and Luchenbach. I received a text from our driver about two hours before our scheduled pick up time letting me know he will be there and giving me his contact information. We had reserved for 7 hours but our driver was very accommodating when we wanted to extend it by an hour while we were at Luchenbach. JT was our driver and was the best! He was so patient and kind. We had the 7 person Mercedes van. It was so comfy and swank! The sounds system jammed and it was so easy to get in and out of. I will definitely rent from them again!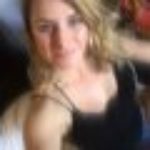 Tiffany S.
Wow!! First of all, I am beyond impressed by the time they have invested into making sure the hospitality and welcoming feeling the driver displays is 100% authentic to the customer stepping onboard. The driver, Jamison is so hospitable, and adorable, might I mention. The limo itself is very top class and has that "fancy" feeling. I mean I've been in some limo buses before, but I've never been quite so intrigued. It's so fancy!! The best description for this experience is it's a "top class VIP service experience" . If you are looking for a lion bus that's classy, elegant and and eye catcher this is absolutely the bus for you! The driver will drop you off at the bar your are going to and then you just call him and let him know where you are now and then boom, you're beautiful Mercedes limo bus awaits you.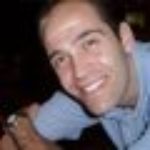 Richard A.
Friends and I took a Lux Limo to UT Longhorns football game. We had a great time! The limo was clean and had VERY comfortable seats. The sound and video systems were the best I have ever seen in a limo and really added to our ride enjoyment. The driver was very professional and made our trip to and from the game easy and relaxing. I would also consider using Lux for a big group trip out of town to Houston or Dallas in the future as well so we could start enjoying ourselves right away.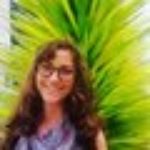 Mandy H.
Lux Limo isn't just a way to get there and back, it's an entire experience! We took Lux Limo out for a night on the town with friends and it was fantastic. They really eliminated all of the hassle involved in arranging rides, meeting everyone at an specific place, trying to accommodate lots of people. We were able to specify our preferences and make special requests when we booked, so everything in the vehicle was custom suited to our occasion - the music, the lighting, even our favorite drinks were stocked! We were able to comfortably seat everyone in the same vehicle and the driver stopped everywhere we wanted to go. The ride was one of the best parts of the night! Service? Check. Great Ride? Check. Lux? Double check.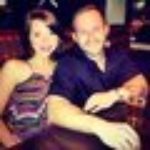 Josh K.
Best limo experience ever! Lux was definitely on point with a decked out Mercedes party bus. Super comfortable leather captain chairs, huge flatscreen, banging sound system, color changing lights, privacy barrier and connectivity that would satisfy any aspiring iPhone DJ. If you've got it, you can play it on the stereo or TV. Did I mention the built in bar with pull out cooler drawers? They stock it for you, along with ice and plenty of glasses. Our driver was awesome and always made sure we were happy with our experience. If you have a small group, this is the ONLY way to ride in Austin. I wish Dallas had this service!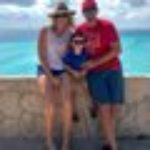 Tiffanie G.
Andrea is so helpful and always friendly. She helped me throughout the entire process and called and emailed me to check in, give me the driver's name and phone number, and she called me the next day to find out how the event was. She was extremely nice! Lucas was our driver. He was very professional and very accommodating to our large group. He is super friendly and a great driver! He picked us up in Fredericksburg and took us around Comfort and Luckenbach and we had an awesome time! The 14-passenger bus does not seat 14 comfortably. Andrea did tell me this in advance and we chose to rent it anyway. It wasn't terrible but keep that in mind when booking. I will absolutely use this service again! Thank you for treating us so well!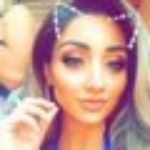 Ashley B.
i just want to say Lux Limo was amazing!! They were very professional and courteous! Lucas our driver was very friendly and made our night go smoothly! Will definitely use them in future events 🙂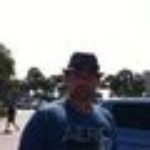 Bobby J.
This is the company you need to book with! I have used Lux Limo for transportation to Austin Bergstrom Airport a bunch of times. I am a customer for life! Just a little taste of what you can expect ... They consistently pick me up on time, even the last time when I flight was routed to another city due to weather and I came in 6 hrs late. They were there waiting at the bottom of the escalator for me as soon as I landed. I did not have to call and update or anything they just took care of me. Ok, they also have news papers in the car which is nice. Fiji water is the standard but they will take request for anything you like. I like mineral water in the car and its there every time. Drivers are very professional and provide such a safe and comfortable ride. Oh and they have awesome knowledge of the city and traffic as well. Here is the big benefit... This company has top notch vehicles and very high standards. The standard is a $100K sedan for everything! Wow! Cadillac escalades for all SUV's. So nice. I used to book with R&R Limousine and Austin Black Car service but now I only choose Lux Limo for all that I do.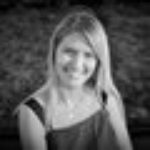 Nina H.
5 stars all the way!!! I'm from New Jersey and planned a bachelorette party for my friend in Austin, TX. VIP Marina recommended Lux for transportation and we ended up using them for the whole weekend. All the drivers were professional, on time, and went above and beyond! Stacy, who coordinated my reservations was amazing!!! I can't say enough about the quality of service and experience - Lux made our weekend a memorable one!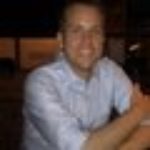 Charles F.
Twice I have enjoyed wonderful nights made special by Lux Limo. The extensively customized Mercedes Sprinters are beautifully appointed. The interior lighting and design sets a classy atmosphere, there is vast comfortable seating for groups, and the modern tech provides seamless access to streaming entertainment. I found the service professional and responsive to requests. Whether crossing town to an event or restaurant or nightlife, luxury transport is the highlight of the night. Instead of impatiently waiting to gather everyone and finally arrive, we found ourselves extending the drive just to continue enjoying it.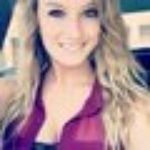 Denise F.
One of my girlfriends and I both turned 21 within two days of one another. Naturally, we thought a night out in Austin would be the perfect way to celebrate our birthdays. We could not have been more pleased with the fantastic service provided by Lux Limo! Lux provided some friends and us a ride around town all night long, eliminating the hassle of finding a reliable ride for the night! We were able to customize just about everything in the limo, from the music to the lighting. I have been in several limos before, and this was by far the best experience I have had! I highly recommend Lux to anyone looking for outstanding service and a great night out on the town!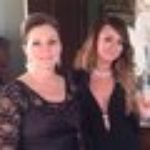 Michelle E.
Pure luxury. The service was impeccable. This bus is made for those who require the best in life . Thanks Blair. I rate our experience 10/10.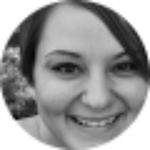 Sunnie S.
Super late on this review but this company is the way to go. My husband took me for a night on the town for my birthday and she professional manner and amazing transportation easily made my night one that I will never forget! We will never go anywhere else, you dont just get that type of customer service anywhere!!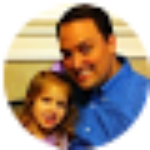 Richard Forrest
We had a great night! The limo was perfect!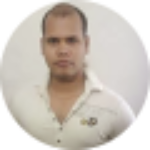 Abdul Alim
Exceptional service!